Back to Blog
EV charging apps – function, frustration and shifting priorities
Electric vehicle (EV) ownership is on the rise, with sales of battery EVs rising 20% this year and taking a 14% market share in the UK. More cars = more demand for home charging, plus convenient and reliable charging solutions out on the road, whether that's motorway services, retail parks or city-centre spots (and everything inbetween).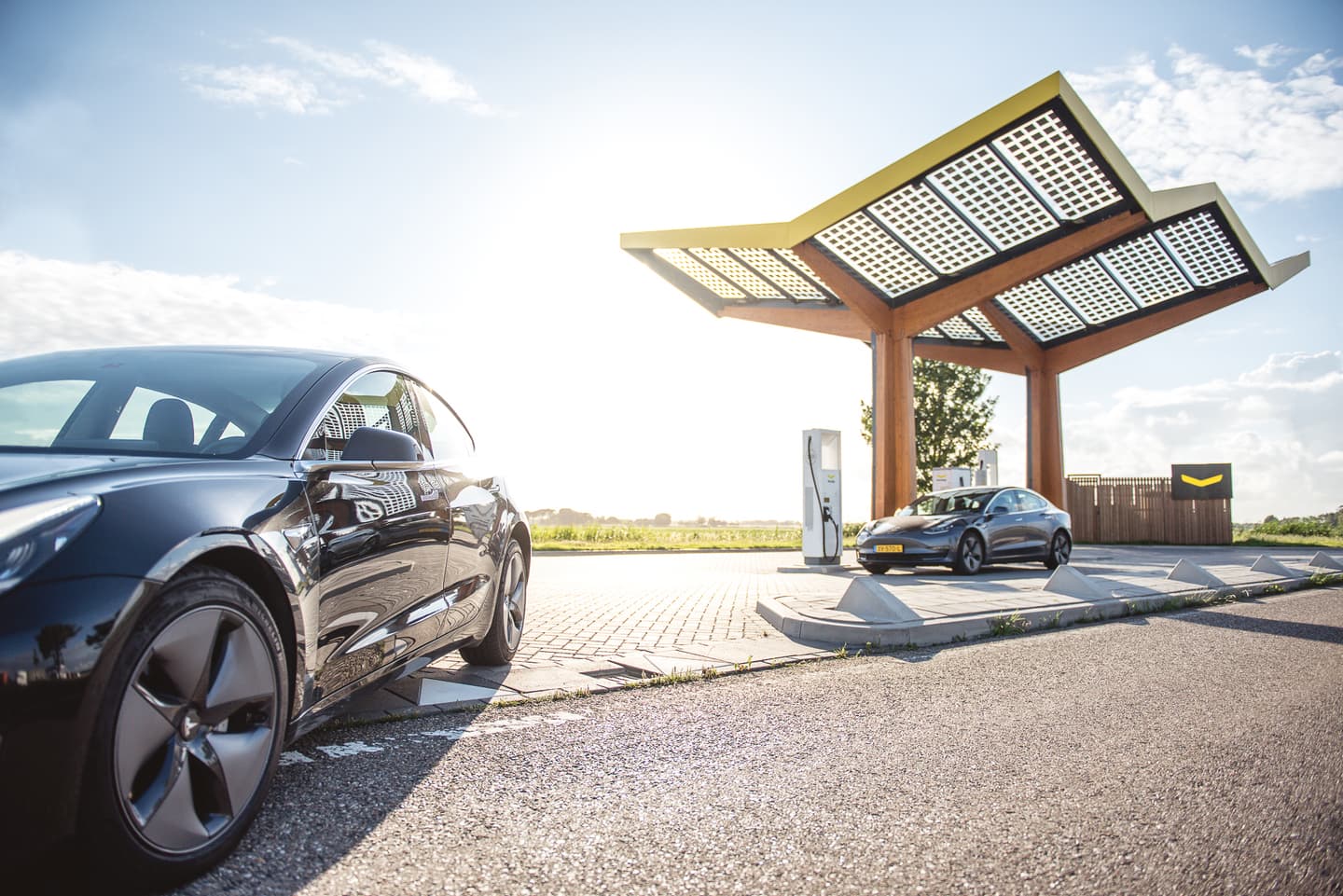 Drivers use a clutch of apps to locate stations, initiate charging sessions, and manage payments. These apps sit alongside existing knowledge and on-the-go information sources to help them charge the vehicle. I know from my own experience driving (and being driven) in an EV that I'll often be stringing together info from a hodge-podge mix of built-in sat nav options, Google Maps, Car Play, Zap Map and a range of other charging providers. At home, at least, it's pretty clear: I use the app provided by the company that installed my charger.
Particularly for on-the-go charge operators, app design is mostly still basic, with some – understandably – opting for white-label solutions to keep costs down and focus investment on physical network infrastructure. The race to secure space for charging stations has been paramount. That is beginning to change, with recognition that future value in the EV charging space will come from (and be built upon) driver data, and building the necessary capabilities to serve stakeholders from across the future energy ecosystem. Companies that are able to improve their digital propositions in the short-term will be well placed to capture this future value, and charging apps have a central role to play.
Recently, we analysed app store user reviews for major EV charging apps in the UK, to develop a snapshot of the current strengths, weaknesses, and opportunities for improvement.
You can find the review summaries for 19 different companies operating in the UK right here.
Our insights aim to provide app developers and businesses with an understanding of customer perceptions, priorities, and where to focus efforts for better experiences.
It's a bit of a mixed bag. Reviewers are a self-selecting bunch, and we're conscious that people are often motivated to leave a review when things have gone wrong. Even with that in mind, our app reviews aren't great reading for many charging companies.
Looking at this, we think it possible that pure-play charging companies will come to find their push for infrastructure investment, over digital experience, will put them at a disadvantage. With so many different players in this sector, it might be the OEMs, or the 'traditional' energy suppliers, who look to retake this connection with the end customer.
Common pain points and limitations
Technical difficulties undermine usability
A common theme across many apps is technical problems that wreck usability. Reviews consistently mention login failures, crashes, slow performance, and connection problems to stations. For example, GeniePoint users reported an inability to remove saved cards, which presents security concerns. Chargepoint users reported struggles with getting 'stuck' on data policy screens during signup.
Accuracy and reliability woes
Inaccurate or outdated information on station locations, availability, and pricing leads to negative experiences. Pod Point users highlighted incorrect charging point status in apps. Ensuring accurate and real-time data is vital for driver trust and convenience.
Features and functionality not up to scratch
Reviews reveal gaps between promised and actual features. Zap-Map users criticised the lack of station filtering by price. Ohme users are disappointed by unreliable smart charging schedules. Core app functionalities need to deliver on their value proposition to assuage customer frustrations.
Many issues will have a tangled web of root causes, without a clear 'owner'. Lack of signal at crucial moments, infrastructure problems, user errors and hardware errors can all drive negative reviews that don't – strictly speaking – highlight faults in an individual charging company's offering. We're aware that some user reviews highlight frustrations that, with the right explanation or guidance, would be resolved. Not sure that I've ever quoted Ronald Reagan before, but it fits: "if you're explaining, you're losing." All problems are instructive, and can be a powerful way of directing and focusing a business response.
Where there's a mix of options to achieve similar things, from finding chargers to checking the charge level or current energy spend, there will be winners and losers. Auto companion apps (which we wrote about recently), map providers, charging companies and energy suppliers are all in the race to establish their place in the emerging system. For charging companies in particular, we see an opportunity to not only address the frustrations some users report, but shift their focus – a little – from infrastructure and hardware to CX-led digital services and the data backbone of their applications.
Matthew Edwards

Managing Partner, UK