Back to Blog
Chilicorn projects nominated for awards: IxDA & Kantar Information is Beautiful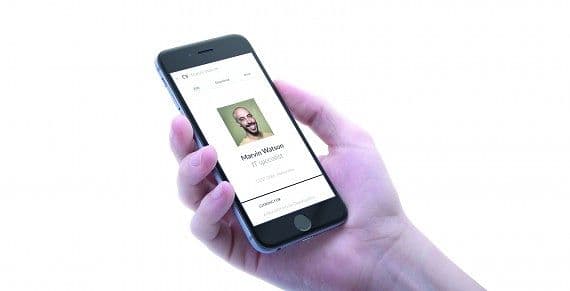 Embedded content: https://vimeo.com/240767112
Chilicorn X Startup Refugees from Interaction Design Association on Vimeo.
Chilicorn Fund, our company-sponsored social impact program, is almost one year old now and it's starting make a mark on the world in many ways. From a new, more secure site for Helsinki Pride to an app that helps child welfare professionals track how children are doing with their host families, Chilicorn projects have provided non-governmental organisations with expertise and help they sorely need to better use their resources and skills to make the world a "slightly better place", as we like to say.
Over the last few months, two great projects that exemplify some of the ways in which transparency and the proper presentation of data can make the world a better place have been launched, and gratifyingly enough, the world has taken notice. Our work with SaferGlobe and Startup Refugees have garnered our first two award nominations.
Startup Refugees Match is a finalist for the IxDA Interaction Awards 2018 in the Optimizing category
Match is a web app that refugees can access to register and share their experience, skills and needs with Startup Refugees. It supports volunteers in their daily tasks of collecting the skills and experiences of the refugees, and then matching them to professional opportunities and training offered in their network. Match also provides ready-made CVs for the volunteers and refugees to make applying for jobs and networking easier. Refugees can edit and update the information at any time and print or send their CV via email. With the variety of cultural backgrounds, even something as simple as a professional CV can become a huge obstacle.
Making more information about refugees and their skills available to more people and organisations benefits all and society at large.
SaferGlobe Finnish Arms Control Report on the Kantar Information Is Beautiful 2017 Awards longlist
The Finnish Arms Control Report provides information about trends in arms trade and developments in arms control in Finland and in the world at large. The annual report is now available online as an interactive visualisation. The Kantar Awards celebrates awesomeness in data-visualization & infographics across the world, and the implementation created by Mustafa and Minja IS gorgeous. In addition to being gorgeous, it's also open source and can be reused wherever similar data is available.
The benefits of transparency in something like the arms trade are obvious. Making the information as easily accessible as this could make a real difference. We hope to see this implementation pop up in other countries, too.
In addition to helping NGOs develop the tools they need, the Chilicorn Fund offers designers, developers and other experts an opportunity to develop their skills and learn new technologies and techniques, while making a real difference. So if you're a company or an organisation and want to provide your employee's with an opportunity to work on something truly meaningful, get in touch with the Chilicorn. We can always use a hand.
Arttu Tolonen

Communications Lead