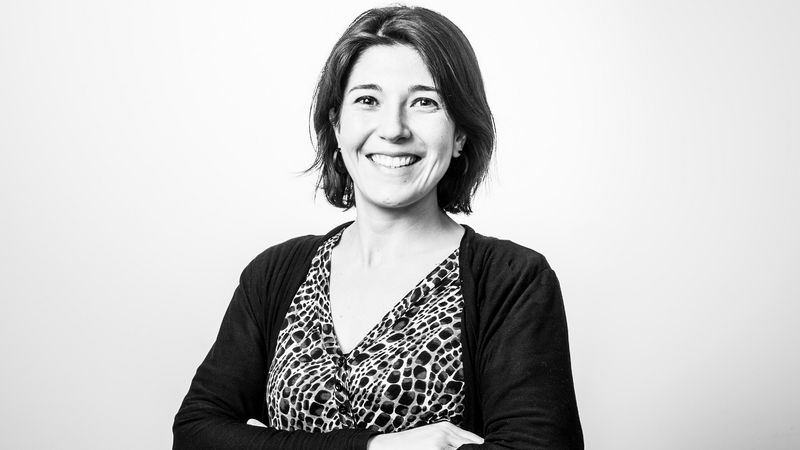 Jane Vita
Senior Service Creator
Over the past 15 years, I've had the opportunity to gain experience in many of the design competencies, including user experience, interaction design, service design, digital strategy, digital media and visual design, with projects in a range of different industries. I enjoy teamwork, especially in multidisciplinary and multicultural teams because they can make your daily job more enriching and offer new and interesting perspectives.
Areas of expertise: Service Design, User Experience Design, Digital Business Strategy, Interaction design, UI design, Information Architecture, Usability Design and Gamification.
Past clients include: Nokia, NSN, Volvo, Renault, Marcopolo, Lojas Renner, Positivo Group, Ericsson, Banco do Brasil, Bematech, Gol Linhas Aéreas, Porto Seguro, Nokian Tyres, Honka, Iittala, Stockmann, Viking Line, Safmarine and ABB.
I'm originally from a city called Curitiba in Brazil where I graduated in Visual Design (2000) and completed a Master's in Web Design (2003). The reason I focused my studies on Web design was because I understood that digital innovations were (and still are) evolving and becoming more and more transformative.
In 2013, with the same mindset, I continued my studies in Design and completed a Master's degree at Laurea University (Finland). The course focused on Service Innovation and Design. My motivation to do this Master's was to deepen my understanding of service design, business innovation and co-creation principles.
I regularly share my work in publications, workshops and conferences. I have been involved in communities and associations such as Interaction Design Association (IxDA), Service Design Network and Futures Specialists Helsinki. I'm always interested in exploring new and established tools, approaches and techniques. I do this to enable me to design services and products that are more useful, usable and desirable for customers and efficient and effective for organisations.
Find me also on