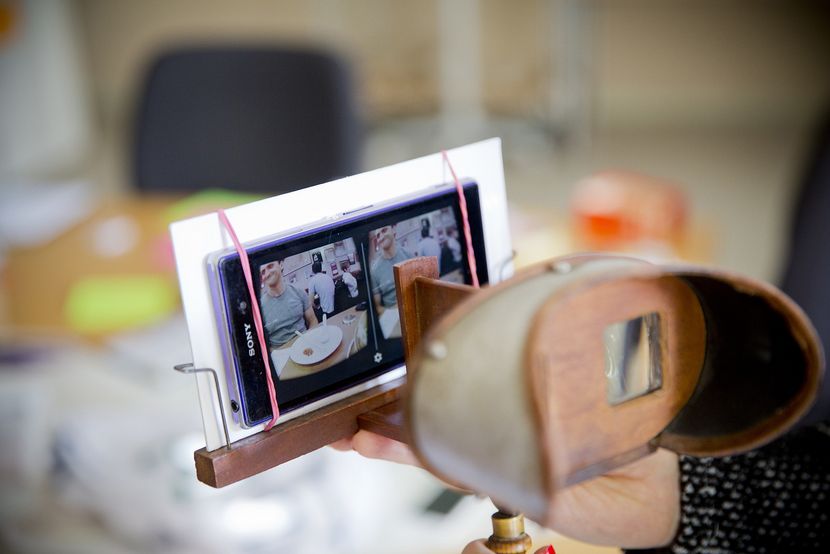 On 13.5.2016, Helsinki City Museum will open a new museum at the Sederholm House and surrounding buildings in Senate Square. Half a city block in the oldest part of Helsinki will be connected to create the new museum. One of the museum's biggest draws will be Aikakone (Time Machine), a space that uses the newest technology to takes visitors back in time to experience the Helsinki of yore. 
"Everyone has, at one time or another, dreamt of a real time machine. Our museum is making that dream a reality," says Mirella Lampela, who leads the Aikakone project for the museum. The goal is to create an experience to rival anything offered by top international museums. Helsinki City museum is building the time machine in cooperation with software company Futurice, which brings into the project its service design and technology know-how. 
Future tech enters the museum
The new City Museum will include a room where visitors can immerse themselves in a historical Helsinki that feels very alive and real - different, but familiar. The time machine runs on storytelling as well as the thoughts, feelings and memories the visitor experiences. 
"More and more, technology is moving from devices into spaces and environments. One of the interesting things about this project is the opportunity it provides to delve into this trend," says Futurice's Risto Sarvas. Instead of devices and gadgets, it puts encounters between people and their connection to the past squarely in the spotlight.
The time machine is in its prototype phase. Final technology choices will be made later this year.