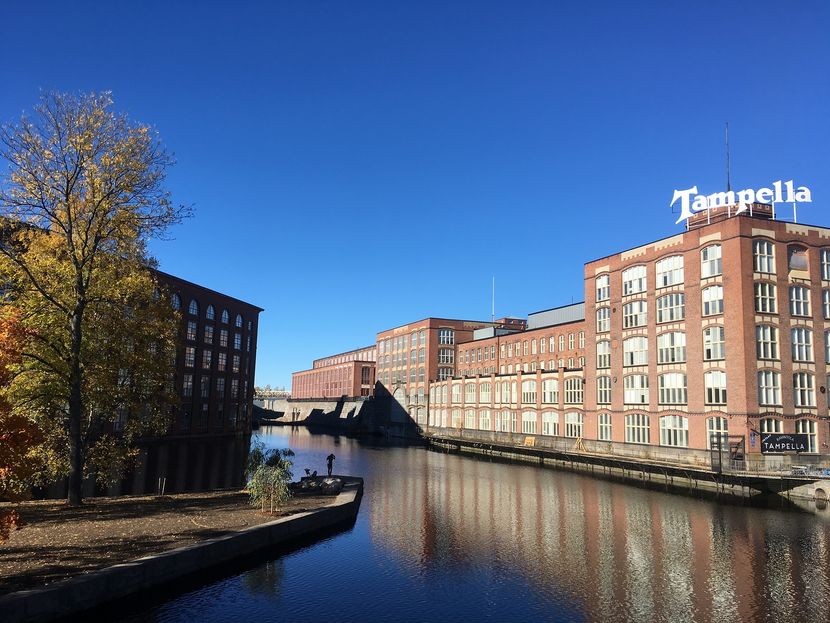 Futurice Tampere is moving to its unique, new premises in early 2017. The new premises are located in the Koskitammi property, one of the old Tampella factory buildings, in the heart of the historic, industrial-era center of Tampere.
Futurice Tampere has been growing at a steady pace since its founding in 2009 and Koskitammi is its 3rd office location.
"The office is one of the few physical brand manifestations for a digital company like Futurice - probably the most important one. The Tampere office has always been very important for the Futurice Tammerforce crew. The old industrial Tampella factory buiding at perfect location caught our eye several years back. When we noticed Pohjola had acquired the property, we made our move and booked the top floor corner office for ourselves. Establishing a digital factory in an old factory building in this era of digital revolution is our way of honouring the legacy of the previous industrial revolution," says Riku Valtasola, Tampere Site Head for Futurice.
Futurice's new Tampere office is being carefully built in a loft style, leaving the history of the massive brick building dating back to 1800s and early 1900s clearly visible. The office is located directly under the iconic Tampella-sign, in the 5th floor corner, with a view of the Tammerkoski rapids and the town centre from its huge arch windows. The interior is carefully designed with Rune & Berg Design to match our needs and desires for a creative working space. The design of the space will reflect the remarkable Futurice Tampere culture in many of its special design elements.
While the new office will, first and foremost, be the homebase of the Futurice Tampere people, it will also serve as an active digital scene meeting hub in the Tampere area. We are planning on having events at the space on a regular basis.
For more information
Riku Valtasola, riku.valtasola@futurice.com, +358 40 5318943
Tuomo Hakaoja, tuomo.hakaoja@futurice.com, +358 50 5208983
Kristiina Saastamoinen, kristiina.saastamoinen@futurice.com, +358 45 6316094