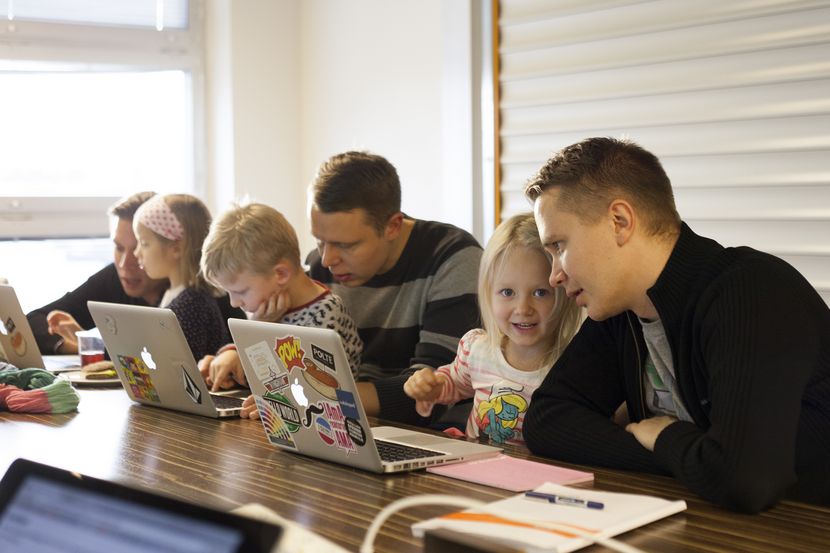 Companies in the IT sector are organising courses for children ages 4 to 9 in the fall of 2015. The courses are free-of-charge. The first code school session starts in Helsinki on 29.9. 
Koodikoulun ensiaskeleet (code school first steps) courses guide children into the world of programming in an easy and fun way. They last a couple of hours and are taught by professional programmers. Participants are not required to have prior experience with programming. 
Registration takes place via the koodikoulu.fi site (in Finnish). Registration opens at 9 am on 18.9.
From user to maker
Code is the language that makes the world go around, now and in the future. Understanding the basics of programming gives a child the tools to make go from being a passive consumer of services to active creator of content. Koodikoulu offers children an opportunity to learn the basics of programming and gain a better understanding of the world around us. 
This fall's new course is Koodikoulu Iltis, an afternoon club where children learn programming basics. Iltis is organised in school and aimed at children over the age of 9 and in 3rd grade. The courses are taught by teachers interested in programming or parents who work in IT. 
Koodikoulu is run by Reaktor, Futurice and the Koodikerho volunteer organisation. Eficode, Vincit and Solinor are also organising courses this fall.
It all started with a daughter's interest
The idea for Koodikoulu was born when Reaktor employee Juha Paananen's 4-year old daughter wanted to learn about how to use the computer and know more about code. Paananen wrote a blog about his experiences teaching his daughter. The blog's popularity inspired Paananen to start teaching his colleagues' children, too. 
The first course open for all was taught in January 2014 and all places were reserved in under an hour. Since then, many IT companies, libraries and clubs have organised dozens of courses. 
Programming clubs sprang up in Tampere and Espoo on the heels of the first Koodikoulu sessions in the fall of 2014. Fall 2015 has seen a dozen or so clubs started in Helsinki and Tampere. 
For more information about Koodikoulu: http://koodikoulu.fi (in Finnish)
Juha Paananen's blog: http://girlscantcode.blogspot.com
Ville Valtonen
ville.valtonen@reaktor.com
Reaktor
050 323 7203
Teemu Turunen
teemu.turunen@futurice.com
Futurice
0407471885