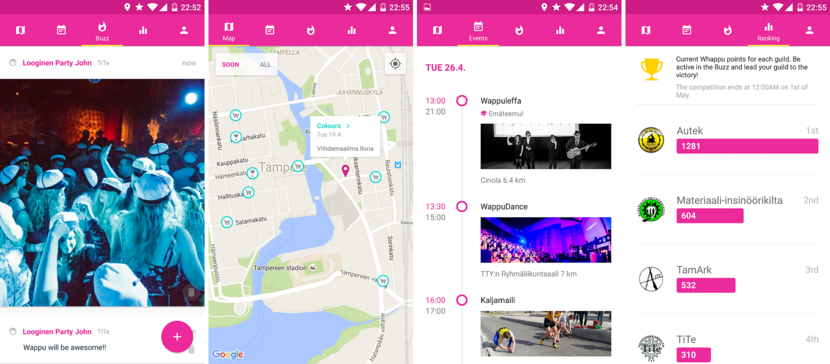 Whappu is the best way to experience the buzz around celebration of the 1st of May – no matter where you are in Tampere area. Students of Tampere University of Technology can use the app to:
Post messages and pictures to the Whappu Buzz ­feed
Find events and relevant points of interest on the map
Get information about events
Read announcements from the Wappu team
Compete against each other between guilds
Have fun and celebrate Wappu like never before!
Download Whappu for Android phone
Something missing from the app?
Whappu app is Open Source and you can contribute: 
futurice/wappuapp-backend: API for Wappu app client on GitHub
futurice/wappuapp-client: Android and iOS clients for the Futurice Whappu app! on GitHub