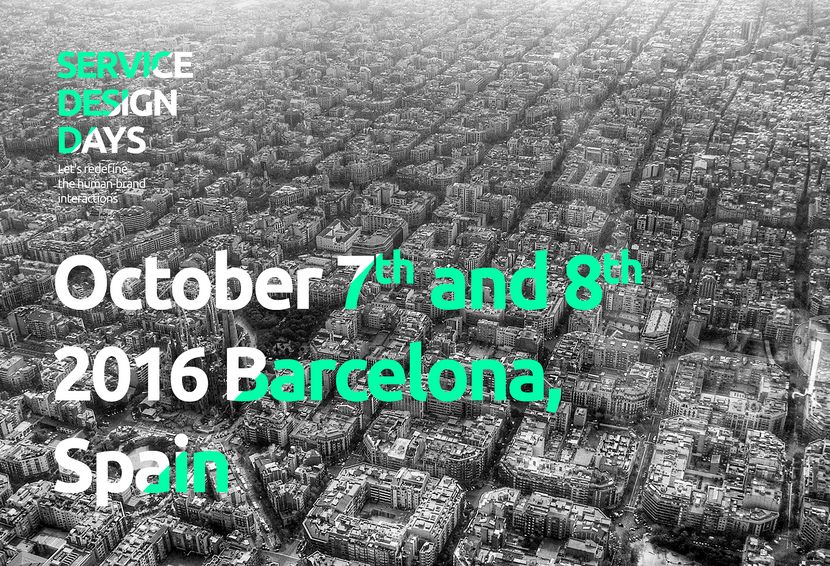 Service Design Days
Where
Antigua Fábrica de Damm
Barcelona
Spain
Service Design Days 2016 in Barcelona offers a challenging and in-depth program of presentations and master classes that gets to the very heart of how to create customer-centric innovations and make sure design contributes to the growth of your business. 
I will be speaking on how disruption is impacting the role of customers and blurring the boundaries netween producer and consumer. In the future, customers will be increasingly active & engaged in delivering, selling, marketing and developing products and services. This presents many established companies with a huge cultural challenge. 
When reserving tickets for Service Design Days in Barcelona, please use the following promotional code: FUTURICE@SDD2016
Get your tickets here.