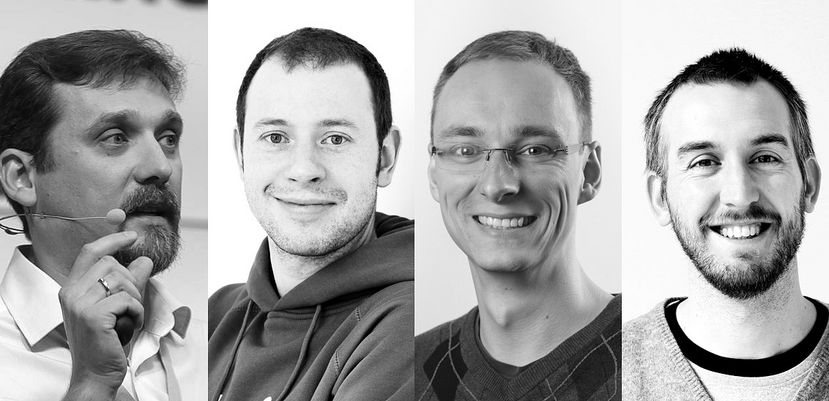 The world of native mobile apps can be a bit daunting for a web developer. Which platform to choose? Which IDE is the best? How should I structure my app? Cross-platform and hybrid tools and frameworks sound tempting, but apps are still missing the finishing touches of a top-notch native mobile app.
Content of the course
Futurice offers you a unique opportunity to kickstart native mobile apps development. During a two-day course you will learn in a relaxed manner the basics of development for latest versions of iOS, Android and Windows 10. The course will start from setting up а project for each platform, and goes through traditional "Hello World" examples, basics of apps lifecycle and simple UIs for utilizing a web backend.
After the course, you will have a good picture and a feeling of the main differences and advantages between all three native platforms.
The training is meant for developers with a background in web technologies, or other programming environments outside of the native mobile world. Most participants are Futurice's own employees, but we are inviting you to join!
Note! A more precise lecture plan will be published closer to the course.
Teachers
Headmaster: Michael Samarin
Helsinki, Business Director
Michael has been awarded by Microsoft to be one of the MVPs (Most Valuable Professional) on Windows Platform development. He has held a series of online courses, and is a regular speaker in some of the biggest international Microsoft conferences.
iOS: Martin Richter
Berlin, Software Craftsman / iOS competence lead in Futurice
An experienced mobile developer based in Berlin, Martin leads the iOS activities at Futurice. He is a core contributor to their popular iOS Good Practices document, and has also given talks on the technical and business implications of Apple Watch.
Windows 10: Jarno Montonen
Helsinki, Senior Software Developer / Windows client competence lead in Futurice
Jarno, from Futurice's Helsinki office, is the Windows apps competence lead at Futurice. He is a senior software developer, who has recently been working on projects such as the HERE Maps Windows 8 app and Helsingin Sanomat Windows Phone and Windows 8 apps.
Android: Peter Tackage
Berlin, Senior Software Developer / Android competence lead in Futurice
Originally from Australia, now based in Berlin, Peter is the head of Android competence at Futurice. He has given talks on Android network stack technologies and conducted training courses on a range of proprietary software packages. He is also a regular contributor to open source software.
Application and fees
Since we can only take a limited amount of people into the training, you need to apply for the course at latest on 31st of August 2015. If you are chosen, there's a 150 € participation fee for professionals and 50 € for students.
Native Mobile Apps Development Kickstart
Where
Annankatu 34 B
Helsinki
Finland