Lean Service Creation 2-Day Workshop
Where
Futurice, 26-28 Underwood Street
London
UK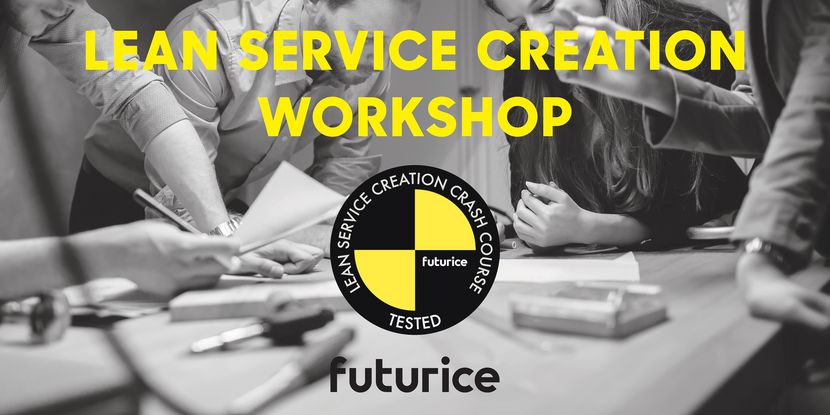 For the first time in the UK, Futurice, is running a two-day Lean Service Creation (LSC) Workshop on Wednesday 21st and Thursday 22nd September.
The two-day super-accelerator, which takes place during the London Design Festival, will be hosted by Prof. Risto Sarvas, Company Culture Engineer and Co-Creator of our LSC way of working. Risto combines teaching at the world-class learning facilities at Aalto University in Helsinki, Finland alongside working with clients all across Europe to help them think more and create quicker.
The two-day workshop is not something you'll have experienced before. You'll walk in on the first day in ideally a team of four or five from your company with a topic area that you're unsure of (and want to test) and by the end of day two you'll have a rock-solid service you can take back to your organisation and get started. That's what our LSC philosophy is all about.
You'll get to learn and try out first-hand a concise toolset that combines the best of Service Design, The Lean Startup, and Agile Philosophy, along with some marketing basics.
The brief you'll have for your team will come from you. A good brief that fits the LSC process well is a group of people (a segment, a population, a customer base) and a strategic goal (new business, customer acquisition, better customer service), and of course, a company in the background.
You can read more about our LSC philosophy here.
For more information or if you have any questions reach out to Mitch at david.mitchell@futurice.com.