Have a intensive one-day bite of our unique culture and Futurice LSC tools - the tools that we use to ensure business, customer and employee satisfaction.
Life is too short to build something no one wants.
Digital transformation will change your business. Are you riding the wave?
How to find the real problems worth solving?
How to minimaze waste and maximize the probability of success?
How to integrate business thinking into service design?
Quickly validate your ideas with real users before selling to your boss?
What does "fail fast" really mean?
Want to be happy and motivated at work, every single day?

It's time to change the gear! Do you want to create truly successful digital services in a rapid way? Just like we do it. Join the course and you will learn the secrets of Lean Service Creation.
WHAT? Lean Service Creation (LSC) is a methodology Futurice uses to create world-class digital services for its clients worldwide. It's  a method that combines user insights, business needs and continuous, quick iterations – using the best parts from Design Thinking, Lean startup and agile development. It brings the best parts of the startup world to your current work environment - a way to replicate success and turn the odds in your favour. 
To you? – Yes! Open LSC Crash Course is valuable for managers and business owners, as well as developers and  product developers. Basically, it's for everybody, because the digital world will demand your whole organisation change.
How? The LSC Crash Course is an intensive one-day, learn-by-doing design sprint. During the day you will familiarise yourself with LSC tools, sharpen your skills in user insights gathering and validate concepts with minimal, lovable products.
After the course? We promise that the LSC Crash course day will give you new ideas and tools for your daily work. You can start to do service creation the Lean way – and you will know what it takes for your organisation to succeed.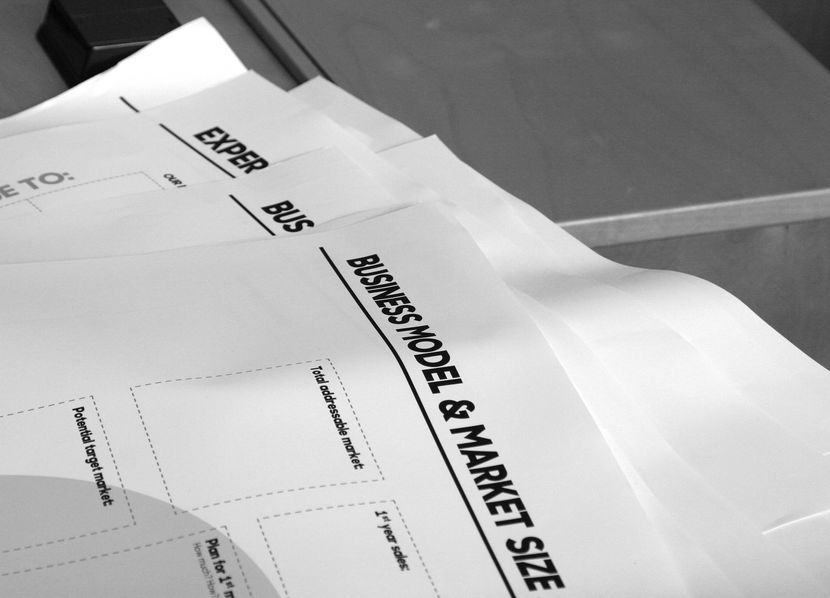 Course Agenda:
Introduction to Lean Service Creation
Business goals and limitations
Immersion
Segmentation
Problem interview
Insight
Concept ideation
Value proposition
First prototype / Fake advertisement
Service blueprint
Analytics
MVP backlog
Coaches from Futurice, with extensive backgrounds in building digital services for customers in different fields, as well as running and growing successful business.
Next courses:
20.1.2016. Course at Futurice new premises in Kamppi. Course language English or Finnish based on attendees.
LSCOpenCrashCourse.pdf brochure as pdf.
Pricing: 1100€ + alv. per person.
Interested in a dedicated course for your company? Call us!
Futurice has been creating globally acknowledged digital services since 2001. That's 14 years, people. We've been named the Best Workplace in Europe two time in a row – 2012 and 2013. Our clients have asked if we could teach them about our culture and ways of doing things. This course is one answer to the call.  See what the people from Helsingin Energia thought of our training offering.  (2min)
Sign up:
Hanno Nevanlinna, Director of Culture, Service Innovation Coach, 050 3374037, Hanno.nevanlinna@futurice.com
Juha Pesonen, Lean Service Creation Coach 050 5452100. Juha.Pesonen@futurice.com
Open Lean Service Creation Crash Course
Where
Annankatu 34 B
Helsinki
Finland