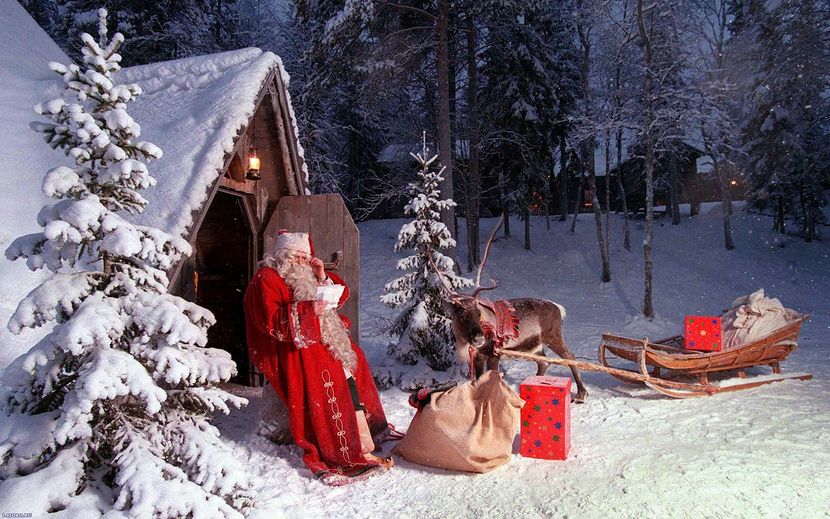 Lapland comes to London
Where
37 Sun Street (2nd Floor)
London
United Kingdom
At this time of year there are many Christmas events to go to, but let's be honest, most of them are very dull and not very memorable.
We Finns like parties and Xmas is one big party.
As we celebrate our second year in London, we felt a bit homesick and decided to bring a bit of Finland to London. So we thought that Father Christmas's homeland of Lapland should be recreated in our London office, obviously using a Lean Service process :)
We have many special things from our homeland, including Finnish beers (not Swedish), some Finnish Brandy Vodka and Vodka, Reindeer, a sauna, our own custom Futurice-blend whisky, a full size authentic craft beer bar, lucky dip from Santa's sack, delicious Finnish food like herring and lots of other specialities from our country.
But being Finns, we don't like all of this long invitation stuff - all these polite words and descriptions - it's not in our culture.
So below is the simplified Finnish version of the invitation:
<START>
PARTY FOR CHRISTMAS - Tuesday 16th December.
18:30 START TIME
37 Sun Street , LONDON is the address.
YOU CAN COME OR NOT.
BRING A GUEST IF YOU WANT.
OR DON'T.
UP TO YOU.
IF YOU DON'T COME WE WILL DRINK & EAT OUR STUFF ANYWAY.
WE LIKE XMAS DRINKS.
</END>
TO RSVP just email london@futurice.com "KYLLÄ KIITOS!" or if you can't decide on the day just drop by.