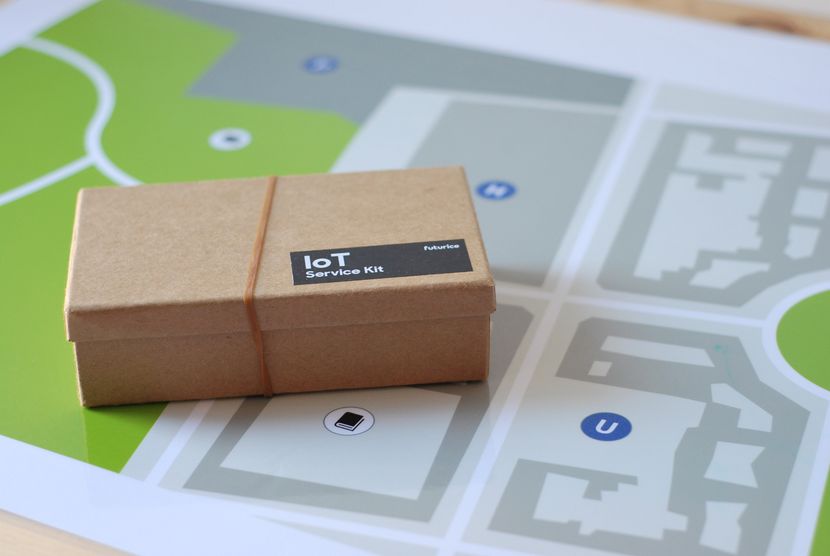 Our IoT Service Kit was designed to help tech, business and design developers come together to explore IoT concepts in real-world environments in a fun, creative, intuitive and inspiring way. It tears down the walls that separate people from different competencies and opens the door to great ideas.  
In the IoT Service Kit workshops we offer, our experts help you create user-centric interactive scenarios that become services people use in their everyday lives and companies use in their business. The kit offers a lot more than just vague outlines or ideas. Its outputs include a draft of the technologies required to implement the service scenarios your team explores. The kit has no limits and a workshop will open your eyes to how IoT/Industrie 4.0 concepts can be used to create services that empower people and companies.
You'll see your surroundings in a whole new way.
The cost for an IoT Service Kit workshop is 1.900€. Please fill out the following form if you'd like us to contact you with more information about the IoT Service Kit.