We are not your average consultants. Futurice Advisory takes a holistic perspective, bringing together business, design and tech competencies and working with people to co-create new opportunities in an open and transparent way.  
What's going on? - Advisory in action
Author of Lean Organization Barry O'Reilly comes to Europe
We are arranging a series of events and company visits with revolutionary lean thinker and doer Barry O'Reilly in Berlin, London and Helsinki. If you'd like more information about these events, please leave your emaill information here:
---- ---- ---- ----
Futures Forces - key trends for 2017
We'll be publishing a set of trends we co-created with our customers and random visitors to our buzzing café/nerve center at Slush.
Read more about futures thinking and opportunity roadmapping. 
Read more about how we validated our key trends for 2017.
---- ---- ---- ----
Retail Trends for 2017
Are you in retail and looking for some insight into what your customers want in 2017? Read more and download our report.
---- ---- ---- ----
Futurice Advisory
A revolution is underway. We're here to help you transform your business and drive that revolution in your industry. 
Futurice Advisory works with you every step of the way on your digital journey - from initial analyses of your organisation's current state and capabilities  to co-creating a strategy that enables you to prosper in a rapidly changing business environment with mutating value chains and disruptive business models.
In an increasingly fast-paced world where "strategy is execution", we are strategic thinkers with a strong bias for action. We provide independent and objective opinions and recommendations. We lead engagements, solve complex problems, and foster innovative thinking. We work in a highly cooperative manner by being close to the client team and their organization.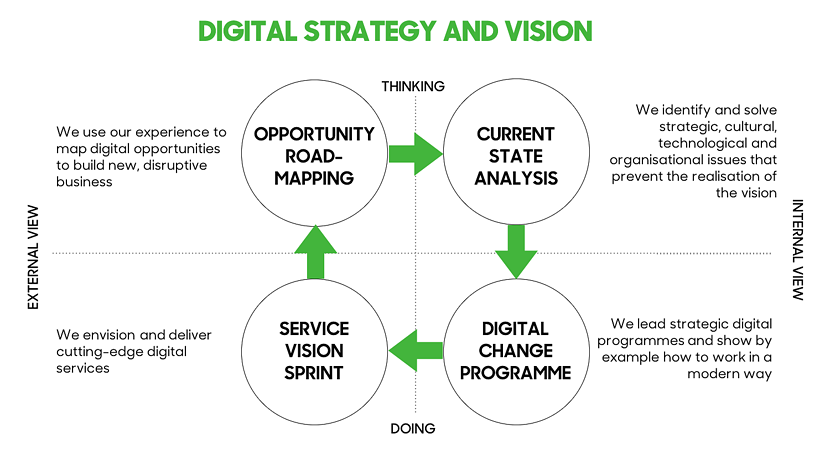 We work with our own as well as external experts to create reports and host events that provide insight into changes happening in industries like retail, insurance, finance and many more. 
Companies we've worked with include Nordea, Fortum, Oxford Instruments, Fonecta, MTV, Nordic Choice Hotels, Gasum, Carglass, Tallink, VR Group, 
If you'd like more information about Futurice Advisory and what we can do to for you, please fill out this form: