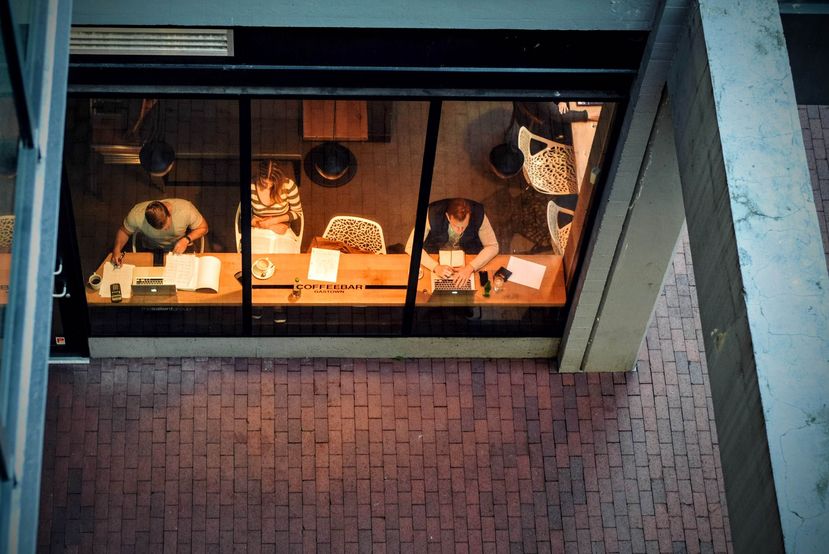 "Prediction is very difficult, especially if it's about the future."
- Niels Bohr, physicist
Businesses have to survive and prosper and that means not just looking at where you are now, but where you want to be in the future, to get ahead of your competition. We know that's where the long-term value is. Futures thinking and opportunity roadmapping are great tools to allow you to stay relevant. It's much more than a vain attempt to guess what will happen in the future. Most guesses, no matter how educated, will miss the mark in some significant way.
The real value in futures thinking and opportunity roadmapping is in the way they help us adjust to change, widen our perspective and steer discussion in a strategic direction. We win even if we're wrong about the details, because we will be better prepared to make other necessary adjustments. We can use a futures thinking approach as a powerful tool for providing new perspectives on today us find the opportunities of tomorrow.
We've found that the discipline of futures thinking lends itself particularly well to our way of doing things - co-creation. We want to help businesses be capable of being successful not just today, but in the future too.
Our team of consultants work at a strategic level, helping customers solve problems and discover new opportunities. We can help you reduce the level of guesswork needed when making investment decisions.
Future Forces, our report on key cross-industry trends for 2017 and beyond, was created using the wisdom of some very carefully chosen crowds. After collecting insights from a wide variety of sources, we used our Futucafé at Slush to involve hundreds of forward-looking individuals in validating those insights.
For more information:
What are bright futures made of? and Fortune cookie, anyone? - two blog posts on futures thinking.
Future Forces 2017 - download and read our report on trends that will impact our lives in 2017 and beyond