The World isn't ready yet, and building "cool tech" with "awesome features" will not make it better. Too often, we the designers and developers, have very little understanding of the social, political, and ethical implications of technological infrastructures and innovative business models. However, we are in a unique position to bridge the gap between social issues and a deep understanding of technology, design, and business. How to do this together with Aalto students? Read further...
TL; DR; Design, implement, and make happen a "college radio" of the digital age. I'm looking for a enthusiastic student to make some noise with me and Suvi, the teachers of Social Media course. I can offer you credits, salary, thesis topic, thesis instruction etc. Send me your free form one-page application by August 1st.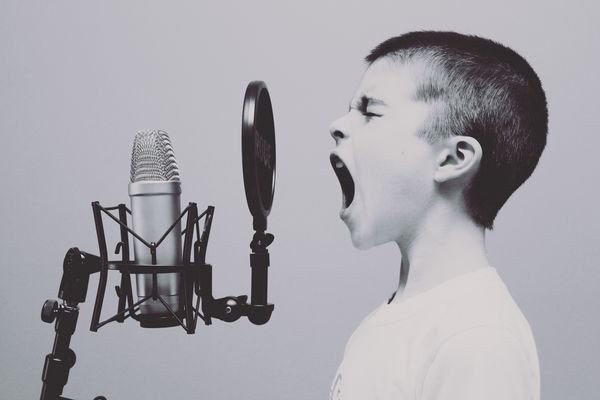 I know that you students have super valuable knowledge and insights when it comes to technology and society. I have witnessed in the Social Media course how you can take a societal problem and create a technical solution to it, and importantly, you can argue your case why it is more than "cool tech".
I want these views, opinions, insights, and thoughts have a much wider audience and a bigger soap box. I want you to become more active socially before the commercial world grabs you and you run out of time to think outside the business context.
To teach and learn about all this, we have the Social Media course (CS-E5610). Which brings me to my call for a partner-in-crime.
Job description
In the Social Media course this Fall we will have a platform / concept for all the teams to make their views known to the world. Let's not have all the amazing work gather dust on some totally useless course system This platform will be designed in Period 1 in the Digital Service Design course, and launched for use for Period 2. Let's see what happens after that in 2018.
I'm looking for a partner-in-crime to help us (Suvi Uski and myself, the teachers) achieve this. I hope whoever applies is enthusiastic about changing the world through technology and willing to experiment with these two courses and all the fab students. It would be great to find a person who sees this as their top project in their studies.
To help you make this your proudest study achievement, I can offer the following:
A guaranteed place in the Digital Service Design course in Period 1.
The salary of a course assistant for period 1 & 2 (Social Media course).
Study credits based on the work done and turned into studies (e.g., a bachelors thesis, a masters thesis, a special course).
Experience on how to build the "college radio" in the year 2017, i.e., content based communal platform for students to air out their opinions.
Working together with Suvi Uski and myself (the Social Media course teachers) to create something exceptional. Feel free to Google us and check our LinkedIn to see who you would be working with :)
If you see yourself doing this and making this one of the proudest work during your studies at Aalto, then please contact me risto.sarvas(ät)aalto.fi and ask more. I haven't thought about all the details because why should I, I want your contribution as soon as possible. Send a free form application of one page to me by August 1st or earlier.
Feel free to further distribute this call.
Post scriptum
The problems with "cool tech" has, of course, become a public discussion in the past decade, and is growing. Think Uber and how its "cool business model" is propagating a world in which workers rights are stomped on the ground (http://www.growthbusiness.co.uk/uber-poster-boy-digital-innovation-2548798/). Or think about the power of social media giants in deciding what kind of images are appropriate in our everyday lives (https://www.theguardian.com/commentisfree/2015/mar/30/social-media-protecting-men-periods-breast-milk-body-hair).
What is still missing are engineers and designers who truly know the tech & business, and can take part in these public discussions. I want to change this and encourage all you to become even more societal, political and whatever it takes to get you involved on a societal level :)