Design Breakfast
There's always something new to learn in the world of design. Design breakfast is a monthly newsletter to every designer from our design community on all things design.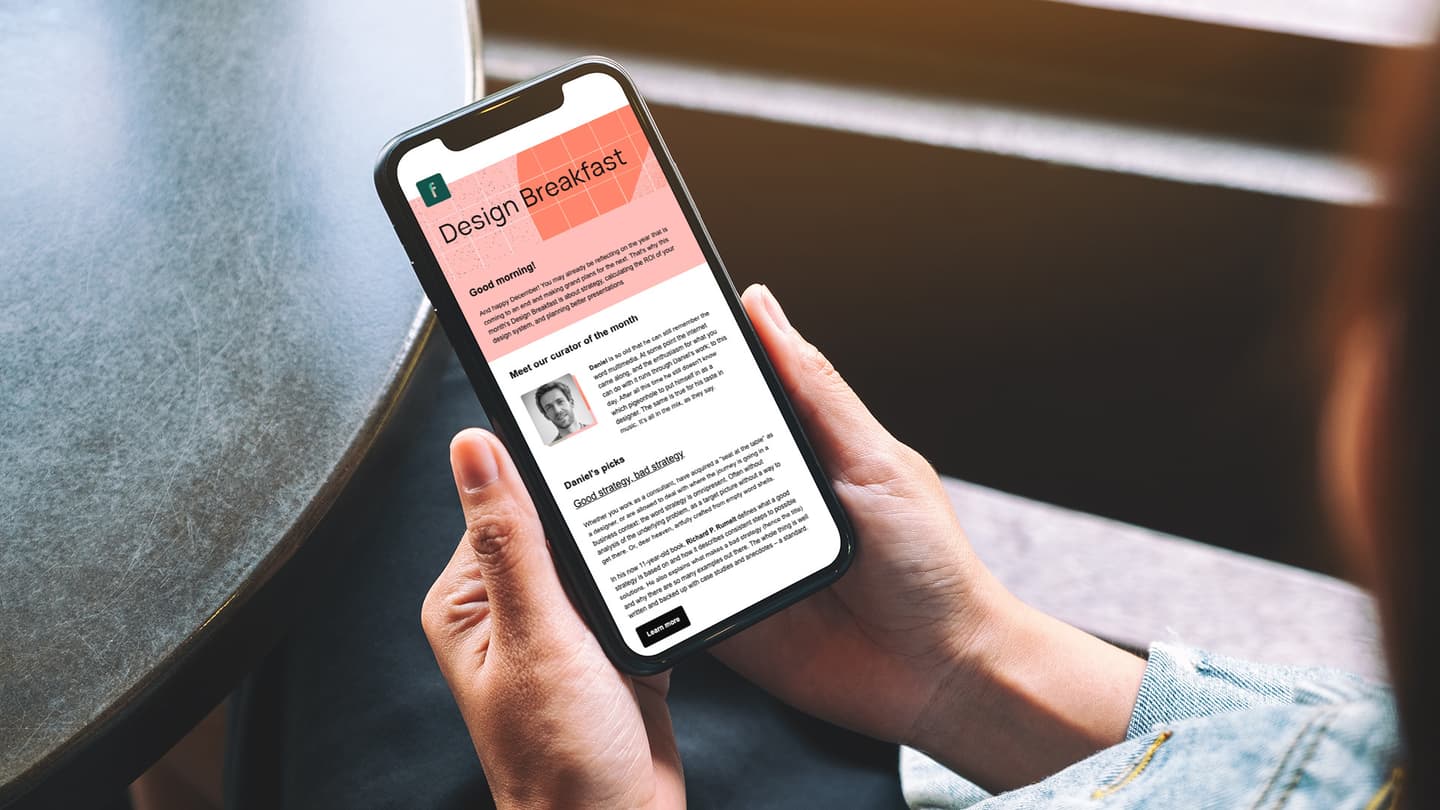 Design Breakfast — curated by our designers from across our offices in Finland, Germany and Sweden — combines the latest, most interesting topics that sparked conversations and inspired our designers recently. It also tells the story of our designer curator of the month: How has their design journey been? What are their most valuable learnings? What inspired them to become a designer? and more.
Featured this month
Daniel Morales, Lead Designer from our Helsinki office has picked articles that will be helpful to look outside the design.
Subscribe now to get a copy of this edition and thereafter every first Friday of each month.
Subscribe to the Design Breakfast newsletter
Like our curated topics for the month? Get the latest on design, careers, and events from Futurice directly to your inbox.
Meet our curators
Daniel Morales

Lead Designer

Anna Kholina

Digital product strategy, Sustainability and Systems thinking Lead, Futurice

Mattia Virtuani

Senior Service Designer

Petter Jakobsson

Senior Designer

Daniel Tibi

Design Director

Jussi Tarvainen

Senior designer

Maija Mäenpää

Senior Service/Strategic Designer

Lisha Dai

Designer & Storyteller