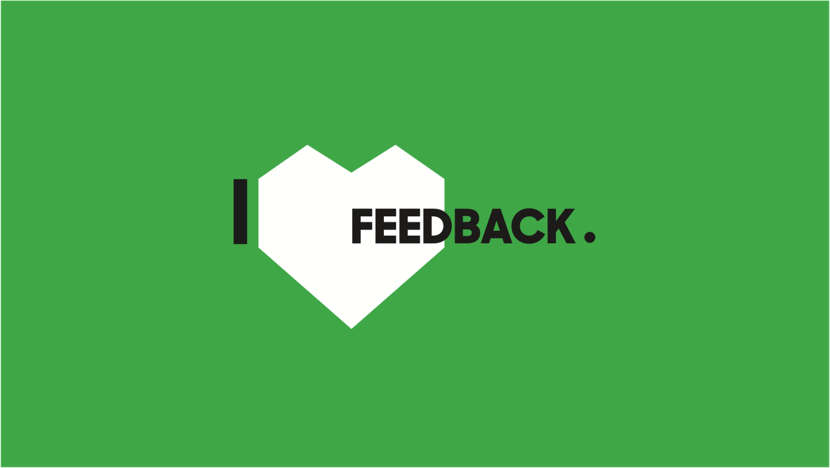 Giving and receiving feedback on a daily basis is something that binds us together while working on a shared project. By giving feedback, we point that we care about our shared goal. By receiving feedback, we show that we value our colleague's and our customer's views.
For making it everyone's business, we created the "I Love Feedback" slogan to embrace sharing our opinions. 
As Software Developer Jouni Kaplas put it: 
Listening to another party is not about dismissing your own argument, it's about understanding theirs. When two parties reach a mutual understanding, they can count on each other, and the communication transforms into a search for common strategies. If you reach that point, you're golden.  
More on Feedback