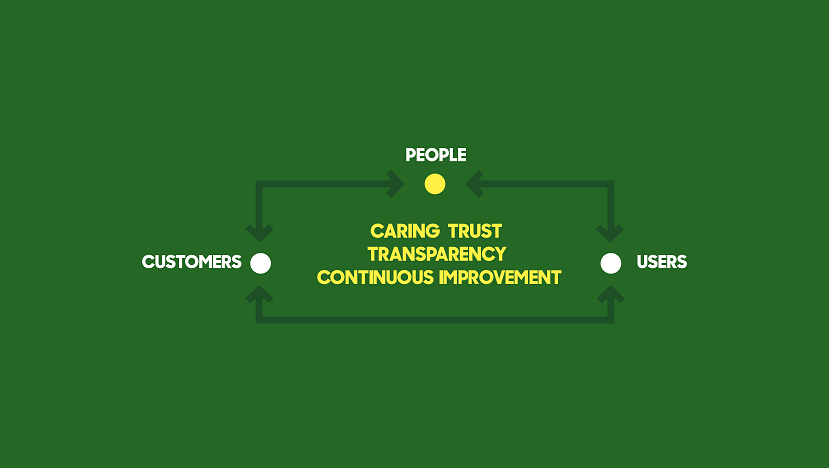 The key to our happiness cycle that includes happy customers, happy people and happy end-users are our values, which are: 
Trust
Trust is the key factor in our culture as it ties our values and employees together. "This is a company build on trust" is true in every aspect of Futurice.
More on Trust
Transparency
In a transparent working community, trust creates prosperity. Transparency is a cultural motivator that obligates everyone to stay on top of information and knowledge affecting their own work.
More on Transparency
Continuous improvement
How often do you seek approval instead of feedback in your own work? How can you avoid these situations? Do you notice others seeking approval from you? 
More on Continuous improvement 
Caring
The basis for trust, transparency and continuous improvement is caring. We care, sincerely, and our care extends to our employees, our customers and the end user.
More on Caring