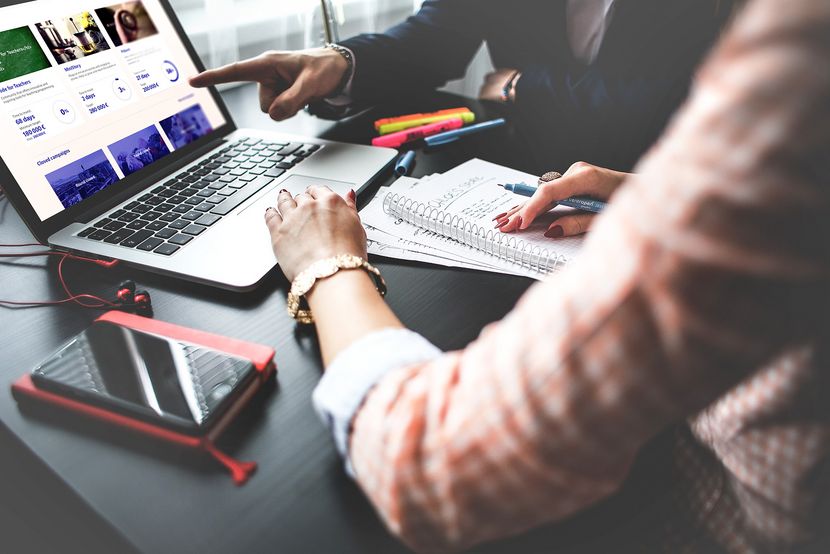 Nordea is the largest bank in the Nordic region and a trusted banking partner to 10 million personal and half a million corporate customers. The bank has a long history as a pioneer in digital retail and wholesale banking services. Nordea employs over 30,000 people in the Nordic region, the Baltics and Russia.
As a pioneer in providing digital banking services, Nordea pays close attention to its customers' emerging needs and a close eye on the newest developments in the financial industry. When Nordea contacted Futurice, the demand for a crowdfunding platform had been validated and they had a vision of how it would work in a banking context.
Futurice was chosen as a partner to make the vision a reality. Nordea needed a company with rock-solid tech know-how and a level of comfort with financial services that would allow them to spar and question Nordea's ideas and approach at critical junctures.
The Approach
Customers were brought into the design process via user studies and interviews. Nordea's initial vision was validated and its implementation designed to fulfill real user needs.
Nordea and Futurice created a new, flexible and scalable platform, connected to the bank's legacy systems, which allows Nordea to eventually offer the platform's services to a global clientele. The platform was built using the most appropriate technologies available to create the best possible backend and frontend architecture. Nordea Crowdfunding was implemented as a modern API-based web application, with Scala used in the API backend and React in the frontend.
The process proved that banking services, even with their stringent security and regulatory requirements, can be built flexibly.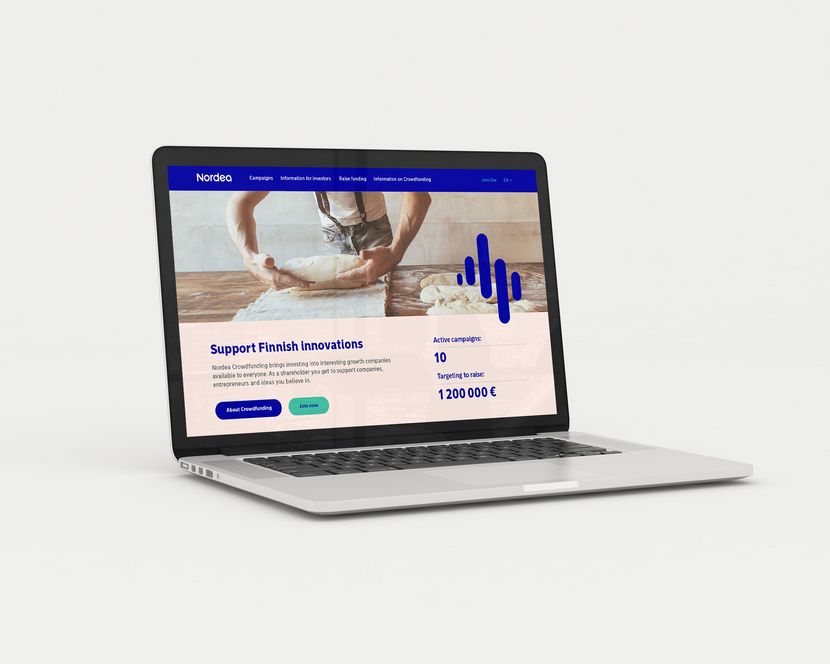 Outcome
Nordea Crowdfunding is a revolutionary service poised to tap into the huge growth potential in crowdfunding services. Combining a nimble and inclusive approach to funding with the trust people place in a major, established financial institution could be the tipping point that helps bring the equity-based crowdfunding paradigm into the mainstream. Expanding the pool of potential investors is a major benefit for companies seeking financing.
One of the most significant advantages the Nordea Crowdfunding service offers for people interested in backing companies at their initial growth stage is the fact that investors subscribe for an unlisted limited liability company's shares in a share issue. The service was implemented in a book-entry security.
Nordea Crowdfunding combines user-friendliness with robust tech and compliance with the strict demands placed on financial services.
"The end result perfectly realizes the overarching vision and ambition we had for the service, but Futurice has made a huge contribution. We were looking for a partner to really spar with - a team that wouldn't just do what they're told and send a bill, but really get into the thick of things with us and care how the service turns out. That's what we got. Nordea Crowdfunding is a much better service for it."

- Sebastian Wikström, Head of Alternative Finance Solutions at Nordea Markets