Caruna is Finland's largest company to focus solely on the transmission of energy, with a 20% market share, and 640,000 private and corporate customers. The company employs 340 people directly and a total of 1,500 people indirectly all over Finland. Caruna invests approximately MEUR 100 in its electrical network every year. 
Challenge
Caruna wanted to establish a modern and responsive web presence that supports Caruna's business by enabling efficient and high-quality public information delivery as well as customer service processes. The new information-centric web site plays an important role in maintaining the Caruna brand image and providing a reliable communication channel to Caruna's customers and other important stakeholders.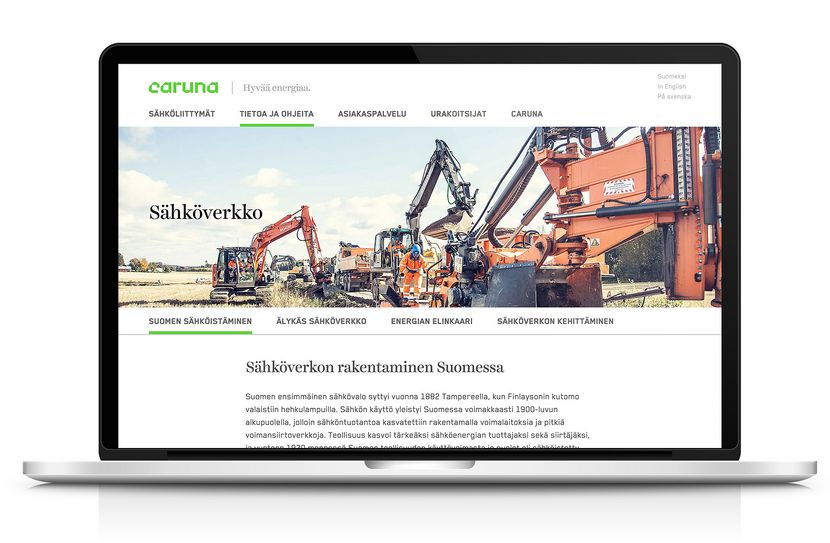 Approach
The project was initiated with a service vision sprint comprising a service designer, a visual designer and a technical architect. This was done to outline the service's business objectives, key performance indicators, design drivers, key use cases and other requirements. Based on this understanding the team determined the site's preliminary content architecture, web design and technical specifications. A prioritised product backlog was derived from these requirements. Full-scale design and development phase was ramped up soon thereafter. Following agile methodologies a cross-functional team of Futurice service creators delivered a responsive and highly available website that meets both the end-users' needs and Caruna's business objectives.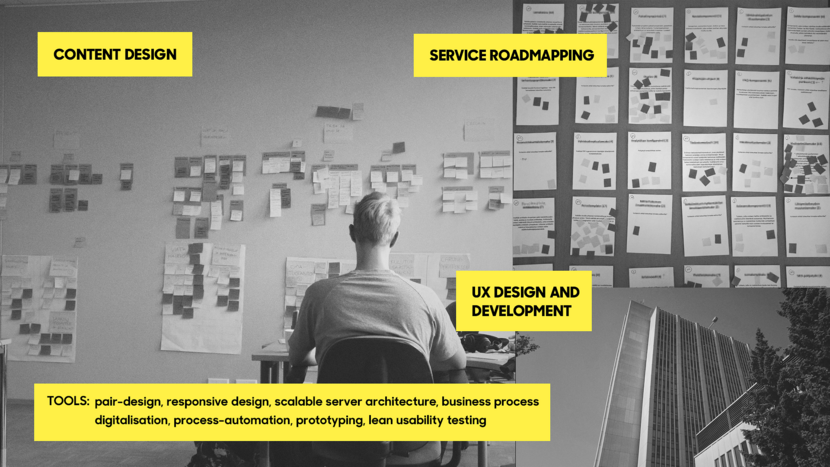 Impact
The new service has provided Caruna the means to communicate efficiently and reliably with its customers and other stakeholders. Additionally, based on the analytics implemented within the site, the users have adopted the renewed service processes, which indicates that the site is fulfilling its purpose effectively. Since its launch the site has been continuously developed towards even better business performance.