This year started for me with an impatiently anticipated event. Two of the places I planned to visit at some point in my life merged together in space and time.
Awwwards conference, known by many digital professionals thanks to the awwwards.com website, was held this year in laid-back Amsterdam. Such a mixture of high quality inspiration, knowledge sharing and overall time well-spent would have been a shame to miss.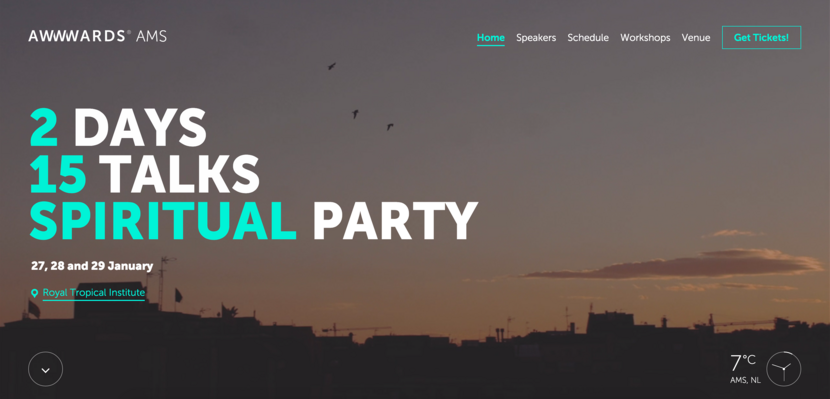 Now, while waiting for my flight back to Helsinki, I can finally take a break and focus on the exciting past two days. Getting out there is crucial for any creative person. Simply to get a fresh perspective on things, a dose of inspiration and let your mind have a proper stir up.
The most memorable highlights
When keeping your eyes wide open, it's generally hard to miss a thing. But many would agree that conferences often are rather exhausting. Non-stop flow of information, visual porn and artistic videos almost causing epileptic seizures make you a bit high after a while. Nevertheless, some talks have a stronger impact than others. 
Here are my top five highlights of this weekend. 
First day started with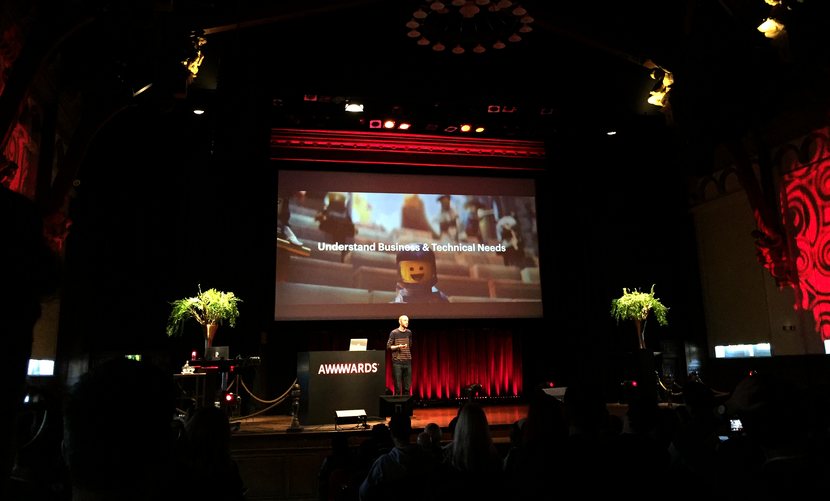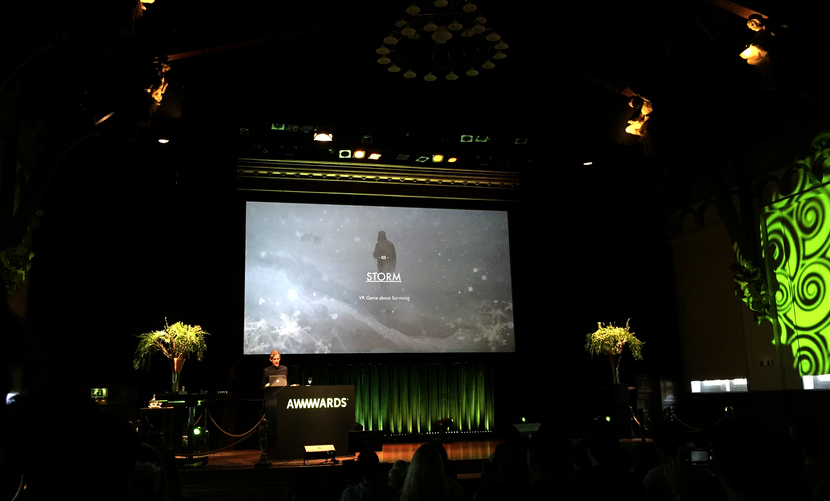 Every person living in Finland plays that Storm game 8 months out of the year :) 
Bjarne Christensen from StupidStudio gave a very insightful, energetic talk of how to handle client relationships with everyone's interest in mind and aim for project's success. Bjarne totally stole my attention with his charisma and eye-catching content, so I sort of forgot to take notes and photos )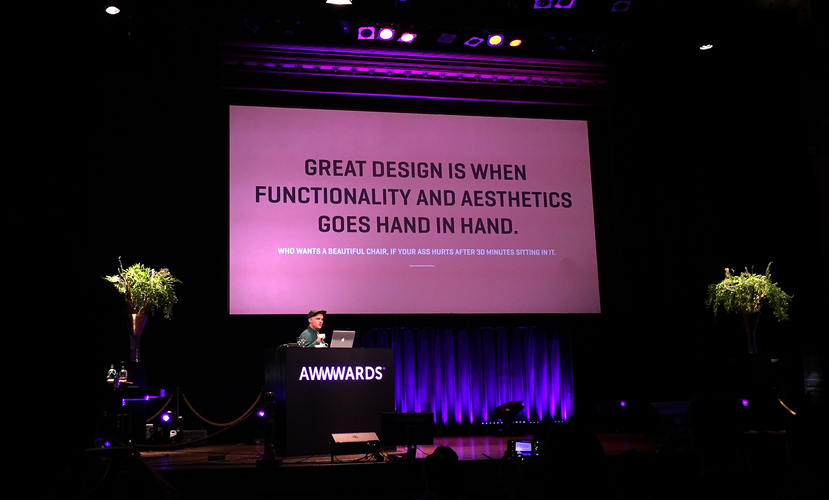 The rest 13 were as exciting as the mentioned five. But if I put them all here, someone might come after me for not being down to the point ;) In any case, make sure to take a look at the full program and check out the rest by yourself.
The takeaways
What's great about events like this, gathering together the best of the best among passionate pixel visionaries and industry evangelists, is the range of choices. Choices that help you obtain what's lost or missing. Whether it's just a sense of inspiration, tips to master a new technology or terra incognita in the adjacent practices. Contrary to popular belief, a conference never feels like a holiday, but it fuels you up for future achievements.
The next Awwwards event is scheduled for mid-June in New York. If you still wonder whether it's a worthy experience...stop wondering, it's totally badass.
Gates are closing in 30 minutes...oops I better run now.