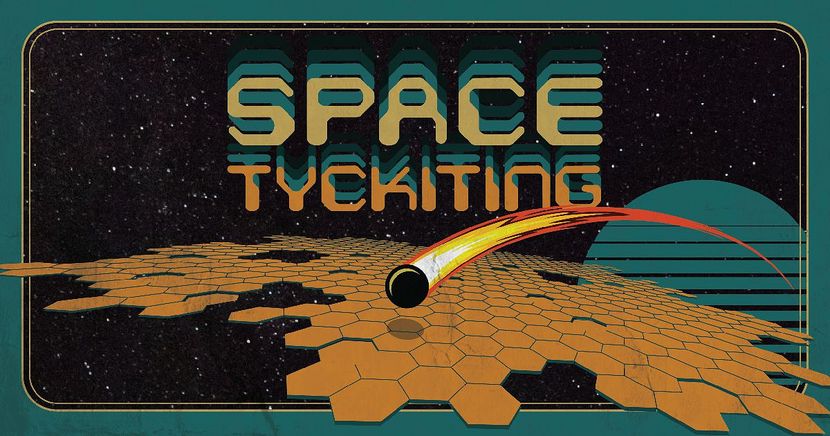 Space Tyckiting! You may have noticed we've been going on about it lately. If you're not Finnish, you may have wondered what that even means. In fact, there's a good chance you've wondered about it even if you are Finnish.
Tyckiting comes from the Finnish word for cannon: tykki. Tykki turns into tykitellä - the act of firing stuff off in a rapid-fire manner. It can apply to anything from funny one-liners to complaint letters. Tyckiting is a quasi-English bastardization of tykittellä.
Space Tyckiting is all about sending your bots into space to engage in battle with the other teams' bots. It's a coding competition we're putting on to find some coding talent all over Europe and to have some fun shooting stuff up. We've had a couple of battles already, in Tampere and Helsinki. Oulu, Turku, London, Stockholm and Berlin are coming up and the grande finale and battle royale takes place in Berlin in May.
In Tampere Jeeves came out on top and the Helsinki contest was won by Math.Max.
Check out Math.max's video interview, as well as some pics from the Tampere and Helsinki tournaments.
The battle is on #spacetyckiting #tammerforce pic.twitter.com/72tBbNEesB

— Futurice (@futurice) March 10, 2016
The lights are outs and battles are starting. Live stream again https://t.co/kbdXhHeGZ3 #spacetyckiting pic.twitter.com/SrJnnhwZaY

— Tuomas Paasonen (@chlif) March 14, 2016
#twitch stream is getting hot, https://t.co/1nTvKOR8yk #hackathon #spacetyckiting @futurice pic.twitter.com/5OFsgIcTXQ

— Lauri Anttila (@ParoniAnttila) March 10, 2016
The battle continues. Stay tuned to our Facebook, Twitter and Twitch. For dates and more info, go to http://spacetyckiting.futurice.com/.