Joining any organisation is hard. Learning new faces, terminologies, making sense of a new organisational culture and on top of all that navigating expectations: Will I be able to contribute and be appreciated for it? It is probably the hardest time to have an impact on an organisation, and yet, with a different background, new ideas and a fresh perspective, there couldn't be a better timing to make a difference.
Showing up as yourself at work is the foundation for a healthy and vibrant work environment.
I am personally invested in this: I believe that whoever joins a team can make work more innovative, rewarding and wholesome if only they are able to show up as themselves. I want to work with colleagues who are able to bring their full self to work: their expertise, their passions and their beliefs - and that they challenge me to do the same.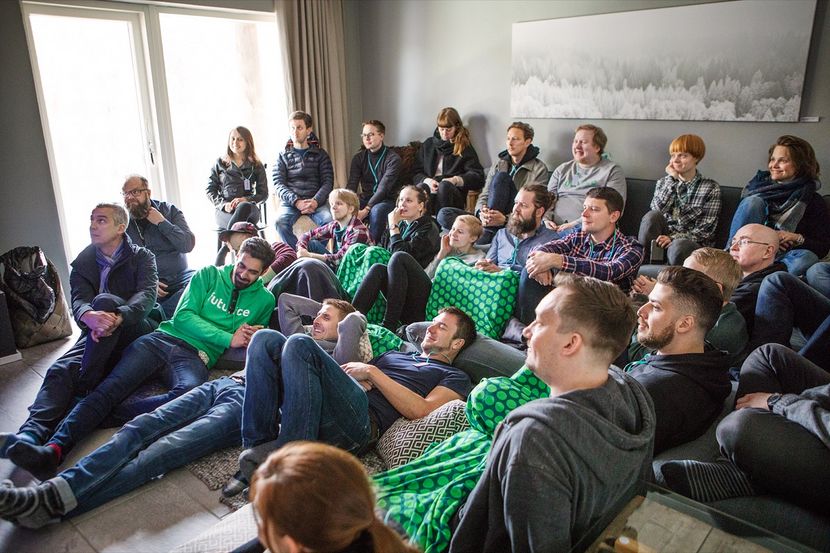 To build that environment, we've created a tradition. Five times a year, we invite our new colleagues from all our offices to our Onboarding Camp, a retreat to the Finnish forest. We discuss our values, our mission, cook together, sleep in cottages and go to sauna. And we want to learn more about who our new colleagues truly are.
"Before the camp, I thought I knew my colleagues. During the camp I realized that we had only interacted in a professional setting. The camp really helped me get to know my colleagues on a personal level!"

– Futurice newcomer
Because joining Futurice — the ultimate learning platform — is a big commitment, both for us and for everyone who teams up. Because whoever joins us embarks on a personal learning journey and will shape who we will become. That is something we value and want to celebrate together.