When is the last time a software consultancy, a museum, and media scholars collaborated on building something physical? How to build concrete social impact in topics we find very important? This blog post is how Futurice got together with the Finnish Museum of Photography and the CMT at Tampere University and started building an interactive photo exhibition called #snapshot.
Last April, Elina Heikka from the museum and myself sat down in a meeting with Canon in Finland. Elina opened the conversation by describing our collaboration: "This unholy alliance between a cultural institution and a software company...". I thought it rather inspiring.
Last September Elina contacted us and told the great news: the museum would really like to do a photography exhibition with Futurice on the photography of ordinary people. In other words, an exhibition on snapshot photography. Few people know that Futurice used to be a photography company: in early 2000s Futurice built the very first photo sharing services based on camera phones, together with TKK we published few very early studies on camera phone photography, and I am myself a photography scholar. Fortunately Elina knew all this and asked us to collaborate.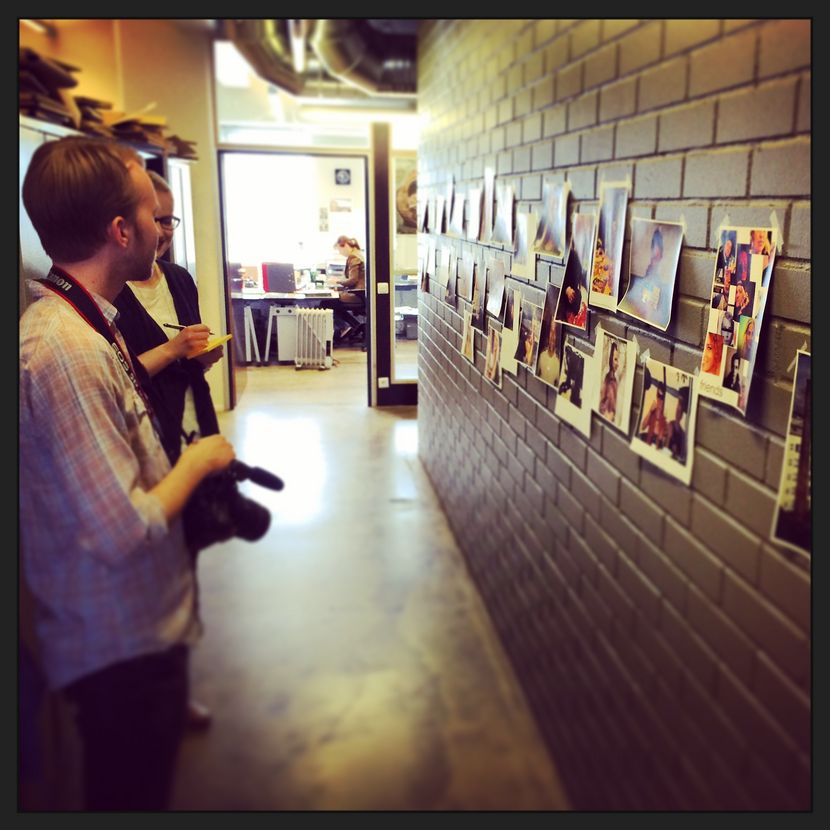 What Elina meant by the "unholiness" of this collaboration is that these kinds alliances seldom happen.
Cultural institutions, software companies, and the academia do not collaborate as often as they should.
As our world is becoming more and more saturated with digital technology it is only natural that the cultural and art world becomes a familiar environment for software engineers and designers.
However, it is perhaps the other way around that will prove more impactful.
Once the engineers and designers work more with artists, curators, and scholars, they will look at their own more commercial work with new eyes. The people at the Finnish Museum of Photography and scholars like Asko Lehmuskallio look at the world from a more critical, creative, and open point of view than many consultants and their clients are used to. Especially as more and more businesses are looking for sustainability and social impact, there is much to learn from museums, art exhibitions, and talented academics.
Mark your calendars (the exhibitions is from 21.8.2014 till 18.1.2015), like us in Facebook, follow us on Twitter, enjoy our Instagrams and check out the Tumblr.