Right now is a particularly exciting time to work as a consultant at Futurice. The world is changing, the environment companies do business in is changing and we are changing with it. We are in the middle of a rapidly accelerating revolution of business models and value chains, and as a consultant at Futurice you'll be ideally positioned to leave your mark on the future business.
We provide our customers with tech, design and business advisory services, all by consultants with a passion for making a better world. We work with some of the most exciting companies in the world.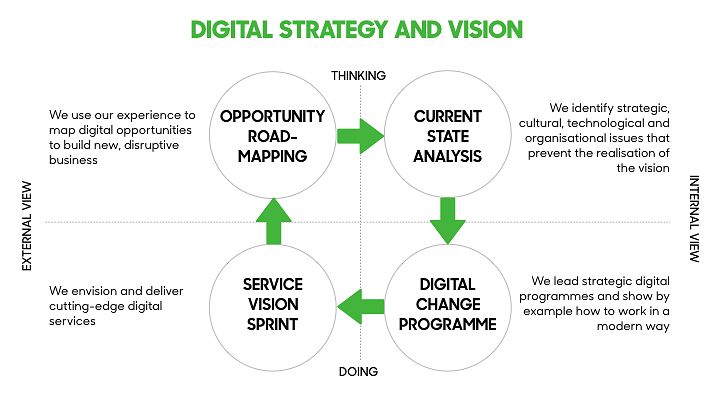 OPEN ADVISORY POSITIONS
The positions below are in what may on first glance look like silos, but once you start working, the lines will start to blur. We are the kind of company where people get involved in anything that interests them. In the end it is about brilliant people working together solving complex problems of today and of the future. 
Tech Advisor - location Helsinki
If you want to improve business through a judicious use of technology and help international companies gain a better understanding of both their external and internal technological landscape as well as the innovation opportunities they present now and in the future, you are who we're looking for. Read more and apply.
Design Strategist - location Helsinki
In an increasingly customer-centric world many important business challenges have to be solved in the realm of design. If you drive design as an integral part of company strategy to create better business, you might be the one we are looking for. Read more and apply.
#WORKINGATFUTURICE
The running joke is that we have over 300 CEOs. While not exactly 100% true, it does give you an idea…
What it really boils down to is this: we hire smart people and trust that they are still smart after signing on the dotted line. We strive to give all these smart people a voice in the organization and create an environment that people feel invested enough to be open and honest about how they feel.
Our people are the company. Period.
Transparency & Trust
We are very serious about transparency. All relevant information about the company is openly shared within the company. It has to be, because we trust people to take responsibility for their work and make their own decisions. To do that, access to information is a must. Just as an example, our employees have access to all the company's financial data at all times - from the company level to each individual project. Trust is given, not earned. 
Freedom & Responsibility
The responsibility you take for your work comes with a great degree of freedom. You can make the work fit your situation in life – not the other way around. You even get a company credit card to use. All we ask is for you to do is make decisions that you believe benefit our people, our customers and our numbers, now and in the future. We call this the 3x2 Model.
Self-improvement & Social Impact
We believe in learning and encourage people to better themselves, as well as the world. Through the Spice Program, we compensate our employees for time spent on open source projects and other activities with a social impact. If you want to do something, just do it. We'll all know soon enough if it makes any sense. For example, read more about the IoT Service Kit that grew out of an idea that one of our designers and an engineer just started exploring.