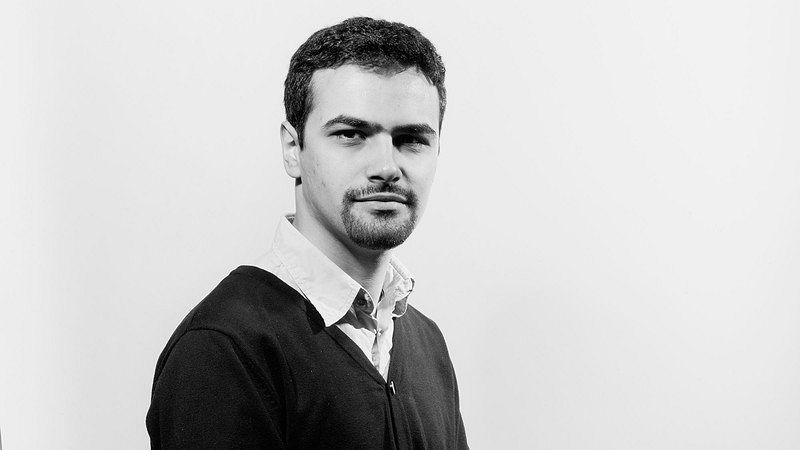 Meet Andre Medeiros, a frontend developer and software "painter" who started working at Futurice in 2011. Andre is originally from Brazil and learned coding as a teenager by developing his own games. Games also led him to compose electronic music, semi-professionally on occasion.     
I started making music because I needed some for my games. Later on, I actually worked with a Swedish game development company, composing music for their games. I also play guitar, so it's not just electronic music. But most of my spare time goes into working on my open source projects. 
Andre married a Finn and moved to Finland. He continued his studies at Aalto University. Choosing a major wasn't easy, but Andre had made his decision long before moving to Finland. 
Back in Brazil, when I was trying to choose whether to study computer science or math, I chose computational mathematics. At the time, computer science was basically MySQL or PHP and that didn't interest me at all. Computational mathematics had more advanced uses for the computer, such as computational physics. Later on I studied a bunch of other subjects in Finland, too, including theoretical computer science. 
From start-up developer to a software "painter"
For a year Andre worked as a full-time developer in his own start-up.
After working on the start-up, I tried to find a common trend that drives me. Right now, I'm pretty sure it's user interfaces. Even when I was making games, it was always more about the visual user interface than the physics.
Andre describes himself as creative and technical.  When he was deciding who to work for, Futurice seemed the best choice in many ways.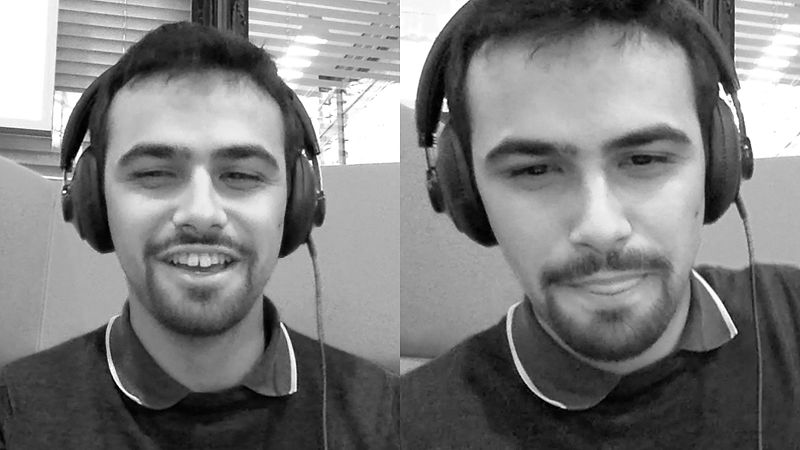 When I was a student at the Aalto University, I knew that after graduating I wanted to work instead of continuing in academia. So I went to TalentIT,  saw a lot of interesting companies, but didn't really know that much about the available opportunities. Futurice seemed very relaxed, in a positive way - not corporate at all. The company didn't leave a negative impression when it comes to work, if you know what I mean. I remember that my application to Futurice was my primary one and that decision was based on conversations I had with people at the Futurice stand. They didn't try to influence me in any direction, they just told me about the company. My job application led to a summer job in 2011, which was a very positive experience. 
The best thing about Futurice?: Being surrounded by people who have plenty of experience
Andre tells us that working at Futurice has had a very positive impact on his professional career after he started at Futurice, mainly because he is surrounded by people who know a lot of stuff, especially about different coding languages. And Andre has learned a lot from his colleagues.  
It's not that anyone sat beside me and told me about different coding languages - it's that when I'm surrounded by people who know all this stuff, I feel obliged to learn it as well. You can always ask anyone if you don't know something.
As Futurice is Andre's only "real" employer so far, excluding the start-up, he can't really compare the experience of working at Futurice to any other company. Then again, he says he's had a lot of conversations with other developers working at other companies.  
Working at Futurice is kind of like being a volunteer. Everyone around you assumes you take part. It's just the standard mentality - we do stuff because we want to. Nothing is forced on you at Futurice. I always thought forcing would be the Finnish way of working, but at Futurice I discovered, that's really not the case at all. 
So what is the next big thing Andre would like to be very good at?
I feel I'm already good at reactive programming. Combining it with user interfaces is something I'd love to develop further. It's in line with what I've wanted to do from the very beginning.